2017 / Mar / 20
Here's a chance to check out two of the student groups from the Advanced TV Documentary workshop at the University of King's College in Halifax. Learn a little about them, and the stories they're telling this Friday, March 24th, at The Big Day.
The Documentary: Live On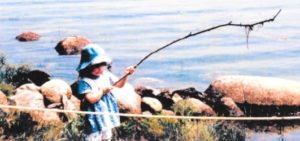 In 2012, 15-year-old Olivia Jollota passed away from an accidental prescription drug overdose. Her mother, Dale, tells Olivia's story to illustrate the dangers of experimenting with prescription drugs and to ensure others do not make the same mistake.
The Team: Jessica Hirtle & Delaney MacKay
Jessica Hirtle is a fourth year journalism and international development student at the University of King's College. She is interested in making documentaries about social justice issues. Her story "From print to paywall" is published in J-Source. Hirtle will be interning with filmmaker Teresa MacInnes at Sea to Sea Productions in April.
Delaney MacKay is a fourth year journalism at the University of King's College. She enjoys writing stories about cultural and social issues. MacKay's story "How can journalists regain society's trust?" is published in J-Source. In April, she will be interning with CTV Atlantic.
The Documentary: 9-0-2 Dodgeball
Nova Scotia Dodgeball was founded in 2015. It came to be because there was not a dedicated dodgeball league in Nova Scotia. They play dodgeball because they love the sport, want to stay active, and; in some cases, want to prepare for tournaments. 
The Team: Mark Moffat & Thomas Cobbett Labonté
Mark Moffat is a 24 year old student in the one year Bachelor of Journalism program. Before King's, Moffat graduated from Saint Mary's University in 2016 with a Bachelor of Arts degree with a major in Political Science. Moffat wants to be a sportscaster after graduation. He first got into sports journalism as a reporter for the Journal, Saint Mary's student newspaper. Then, he joined the Saint Mary's Sports Communications department where he reported for multiple varsity sports. At King's, he had the opportunity to do several sports stories across multiple platforms. After this workshop, Moffat will be doing an internship at Eastlink TV.
Thomas Cobbett Labonté
is a journalism student doing the one year bachelor's at the University of King's College. He is originally from Montreal and fully bilingual. He has a Bachelor of Arts with a major in Philosophy from l'Université du Québec à Montréal. He is moving back to Montreal in April to do a one month internship at CBC Montreal. He hopes to continue to do journalism in Montreal and eventually direct a Documentary short by himself.